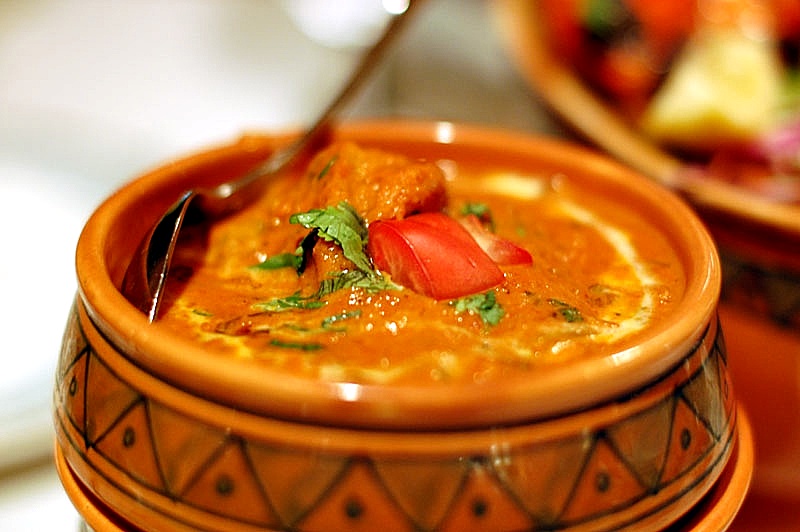 I've been to Heritage India in Glover Park about half a dozen times over the past couple years and I find their Indian cuisine to be the among the most reliable in the D.C. area.
The Food
The dish I ordered was the murgh (chicken) tikka masala. It's rich and creamy and also packs a little bit of heat, though it's nothing compared to a much spicier Vindaloo. The chicken is also super tender and consists of both white and dark meat, which seems to be something of a rarity. It's easily my favorite tikka masala dish in the area.
The other dish I sampled last night was the Tandoori jumbo prawns which definitely lived up to their "jumbo" name. The prawns were wonderfully spiced and offer a great alternative to the usual Tandoori chicken.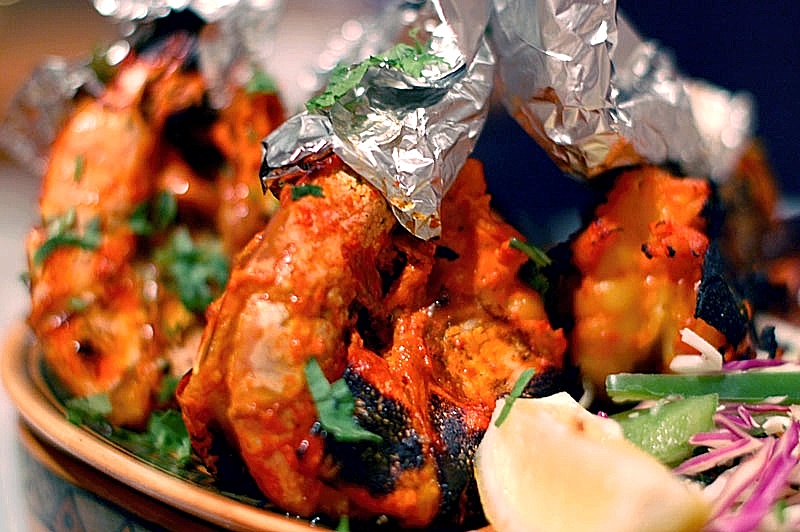 I must comment though on the Naan, which was overly crisp, to the point of it being burnt. This is not my typical experience with Naan here as it's usually pretty standard as Naan goes, but on this night it was certainly off.
The Drinks
Heritage India offers a selection of wines by the glass and also bottles, which I haven't really had the desire to explore. They also have a very limited beer selection and a couple variations of Lassi: yogurt based non-alcoholic drinks.
What I find rather puzzling is that they bring you the wine in what's basically a decanter, which may make you think they're more "serious" about their wine. However, my Merlot was served in the exact same glass as a Chardonnay. This is not something that personally bothered me, but I found it slightly amusing.
The Atmosphere
Everything here is a little ornate for my tastes, with white table cloths, fancy chairs and various Indian themed antiques scattered throughout. The service is a bit stiff, but my food has always arrived on time and I've never had any real issues with it. For the most part it's just unmemorable.
Final Thoughts
If you're looking for more traditional Indian food, you really can't go wrong with Heritage India and it's probably the best of its kind in the area. However, for the area's best Indian food in general I'd have to give the nod to Rasika, which offers a slightly more inventive take on traditional Indian food.
And while I'm on the topic of inventive Indian food, if you ever find yourself in London, a trip to RASOI will give you a brand new look at Indian cuisine.
Rating: 2 of 4 Stars
Around the Web
Restaurant Info
Heritage India
2400 Wisconsin Ave NW
Washington, DC 20007
202.333.3120
Website