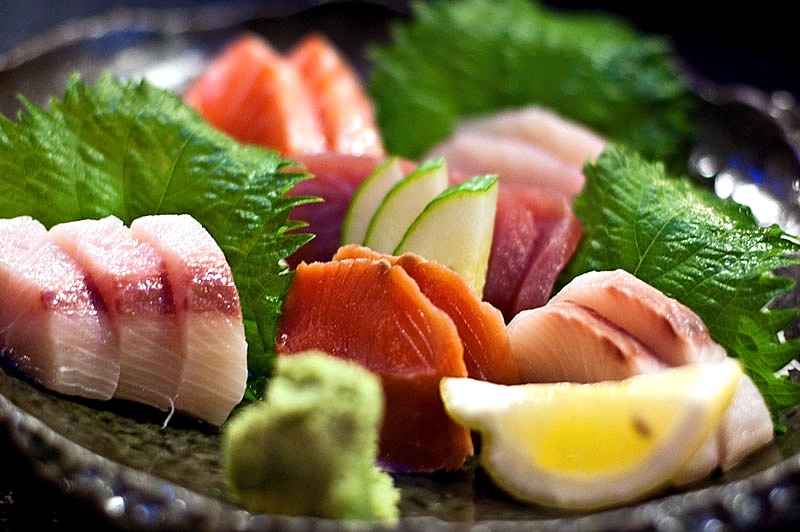 After the wedding we were attending in Miami had wrapped up around midnight, me and the fiance wanted a late night snack and made our way about 30 minutes to North Miami to try out Hiro's Yakko-San. The place had received good reviews and when we mentioned to one of the hotel staff that we were going there, he gave it a big thumbs up.
The Food
We started off our meal with a sashimi dish of hamachi with jalapeno pepper. This a sort of Nobu "new style" sashimi gone horribly wrong. The jalapeno was so overpowering; you couldn't taste anything else and the whole dish was extremely acidic. The fish also looked a little plastic to me and overly white, but I couldn't actually taste it through the jalapeno so I can't really comment.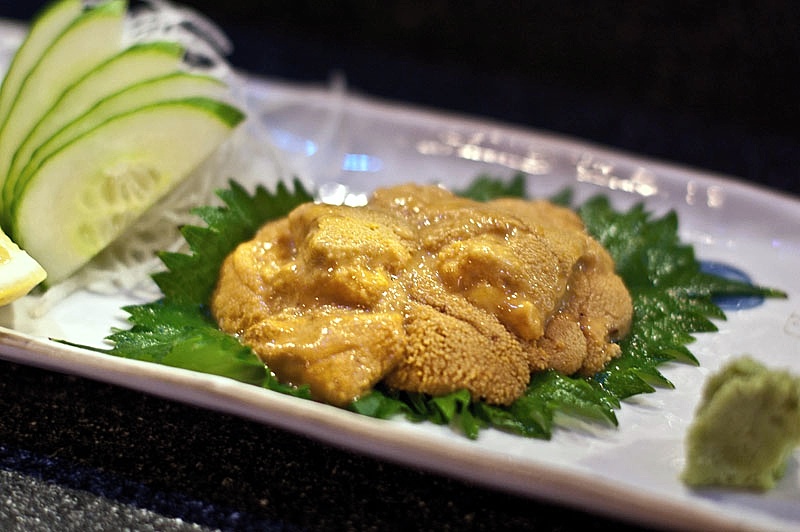 Next up we got one of our favorites: sea urchin sashimi. The sea urchin was slightly above average. It tasted fresh and we got a lot of it. Things were starting to look a little better after the initial dish.
We were the recommended a scallop and asparagus dish. All I can say is that the scallops were overcooked and rubbery and all anything tasted like was old asparagus. This was probably one of the worst dishes I've had recently and we did not bother to finish it.
Next up was the miso marinated sea bass. After the jalapeno dish and the scallop dish, we were starting to get the picture that just about every dish here was going to be incredibly unbalanced and the sea bass was really no different. I love miso, so for me, loading up a dish with miso isn't going to keep me from eating it, but a well executed dish it was not.
Then we ordered a chef's choice sashimi. Just like the sea urchin, everything was fairly fresh and tasted ok, but it was just really standard stuff. Everything from the presentation to the selection was ordinary and there's just not a whole lot to say about it.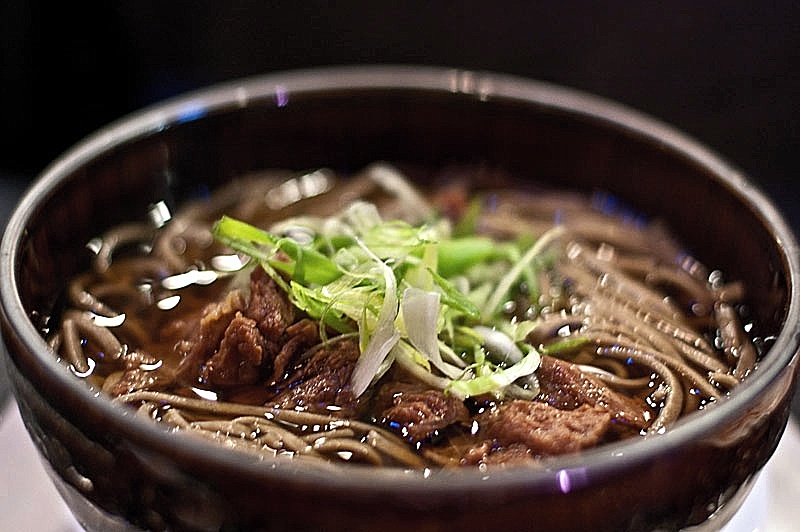 Finally we ended the night with soba noodles and beef. We were told the soba was not made in house, but tried it anyway. The broth was pretty good and with the low standard set by the previous five dishes, I think we were just pleased to get something that was good. The noodles however were a bit tough and chewy and overall pretty bad. So was the beef which was mushy and had a strange taste. We tried to scoop up as much of the broth as we could while leaving most of the noodles and beef.
The Atmosphere
The place is in a shopping mall (which isn't necessarily a bad thing), but inside it's kind of a dump. There's just not much to mention decor wise, except that it really does look like a fast food joint, or maybe a crummy diner.
The service was friendly and I will say that the staff did a great job getting us a taxi back to our hotel at 3:00 AM and called several times to make sure one was on the way.
Final Thoughts
I have to say I'm a greatly confused about all the hype over Hiro's Yakko-San. The food is heavy handed, with mediocre ingredients and ranges from bad to average. The only saving grace is that it's open until 3:00 AM, probably making it the only Japanese restaurant in the Miami area open that late.
There is no way I would return and the fiance and I seriously regretted making the trek out there. We would have rather been asleep.
Rating: 0 of 4 Stars
Around the Web
Yelp – 4.5 of 5 Stars (95 reviews)
Zagat – 26 Food Rating
Restaurant Info
Hiro's Yakko-San
17044 W Dixie Hwy
North Miami Beach, FL 33160
305.947.0064
Website